Class Teacher
Miss Elvy
Classroom Assistants
Mrs Fuller / Mrs Bird
Year 3
PE days- Monday is swimming / Wednesday is football
Home learning is set on a Thursday and should be completed and returned by the following Monday.
Spellings will be set on a Monday and will be tested fortnightly.
Children need their planner, reading book and PE kit in school every day.
What have Year 3 been up to?
FUN-TRITION - WEEK 2
The theme of the lesson was 'eat well'. The children found out all about the hunger scale. The ideal place to be on the scale is somewhere between 3 and 6. They have been asked to fill in  a hunger diary for the week. Please help them to complete it, ready for next week's lesson.
starving & feeling dizzy

Very hungry, can't concentrate

Hungry and my tummy feels empty

Beginning to feel hungry

Feel comfortable, don't need to eat

Feel satisfied and nicely full

feeling full, overeaten a little bit

Feeling full and a bit bloated

I feel stuffed and my tummy hurts

My tummy hurts and I feel really sick
ROALD DAHL DAY
The children came to school today dressed up as different characters from Roald Dahl's books. They looked amazing. Thank you to everyone who helped the children with their costumes.
Our class have been looking at the book Esio Trot. The number 13 is important in this story, so our maths was based around this. They had to show different ways to make 13 and what the number means, all on a tortoise shape. After play they did some art - mosaic, pastel and watercolour pictures of tortoises, all put together to make a large collaged tortoise. In English they answered questions about the story.
FUN-TRITION
The class had their first session of 'Fun-trition' today. It is made up of 6 sessions where the children will be finding out about keeping healthy.
There are 4 main principles - 1) eat well, 2) drink well, 3) move well and 4) sleep well. Today they learned all about the different principles and what they mean. The children showed a good understanding of the different tasks they were asked to do. Each principle now has an action devised by the children to help them remember it. It was amazing what they managed to learn in such a short session. Well done everyone!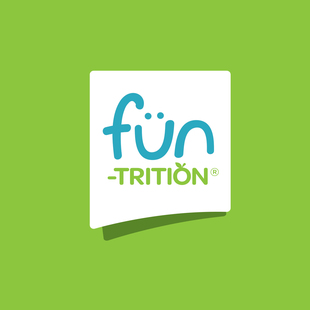 WELCOME TO A NEW SCHOOL YEAR!
The children came in to school both excited and a little apprehensive. It was a new school year, a new teacher and a new key stage! Lots of things were different. There were lots of new things to find out and do.
We have made our class shield with a little help from Mrs. Bird. Year 3 are 'Wise Young Owls'. We have also created our class charter with our own class rules. Theses have been linked to the Rights respecting articles the children decided what they wanted to do and we looked at how the adults could support them.